Project Briefs
For a quick glance at our work, check out our one-page briefs on our projects and reports.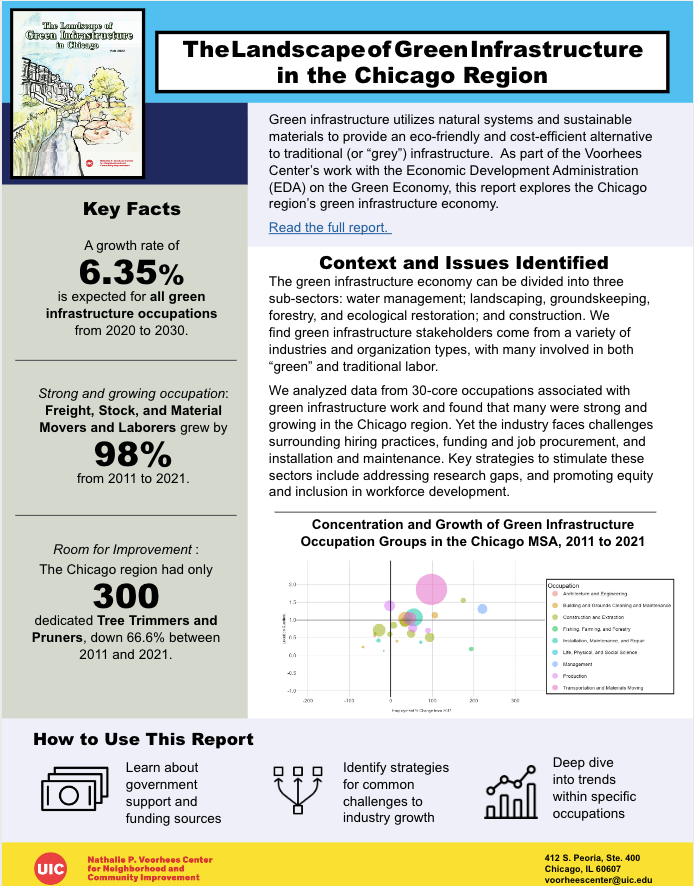 Chicago Region's Clean Energy Economy: Studying Changes Since 2011 explores the growth, strengths, and weaknesses of the 82 industries that make up the growing clean energy economy.
Digital Skills in the Green Economy in the Chicago Region explores digital skills required for the Green Economy workforce.
Green Economy Occupations in the Chicago Region summarizes information on technologies, certifications, economic data, and the main tasks associated with the job for 264 Green Economy occupations in the Chicago Region.
The Landscape of Green Infrastructure in the Chicago Region takes a comprehensive look at green infrastructure and its surrounding economy.